Hey everyone and welcome to my review of Russell Brunson's brand new funnel building software platform "ClickFunnels." Sometimes written as "Click Funnels"… This software has been causing quite a lot of excitement among internet marketers like myself who are always on the lookout for the best webpage builders, so I thought I'd do a review for you guys to give you my insights on Russell's product and let you know if I think that it's actually worth checking out.
This is a review – Click Here for the Official ClickFunnels Website…
Chances are if you are reading this then you probably already know all about Russell, as he's an extremely well known in the internet marketer world.  Although he is a very young looking guy he's been involved in IM for longer than most people having started out during his college days… Long story short – got so successful with it that he soon went on to become something of a "guru" teaching thousands of people how to be more successful in their marketing endeavors. I mean he's got his company name written on the side of one of Richard Branson's airliners for Pete's sake, that's some pretty baller stuff!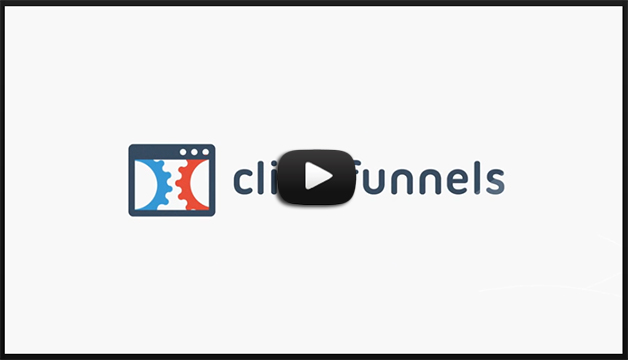 Anyhow, one of the things that I've always liked about Russell's material is the fact that he's not just one of these marketers who strictly teaches other people marketing skills. He runs his own businesses in many niche markets and knows a ton about how to set up, optimize and scale campaigns utilizing heavily split-tested funnels…
That's one of the things that's so exciting about this product, it builds on everything that Russell and his team have discovered through there extensive testing, so understandably there's been a lot of anticipation of his latest launch.
Here's How it Works…
The user interface on this is a thing of beauty.
It's got a super clean and simple to use drag and drop interface, which anyone will appreciate, and this will definitely make things easier for any "newbies" who decide to try out this big-boy software…
About the templates… There are A LOT of them.  To name a few, there's a sales video funnel, a landing page funnel, a launch funnel, and a membership funnel among others.  Actually, I was surprised to see how many different funnels there were and I was also impressed with their design.  To say that they look "professional" is quite an understatement…
The software also allows you to tailor the templates to your needs, including all the basic stuff you;d expect for adding videos, opt-in forms, webinar registrations and all kinds of bells and whistles that you probably won't even need when you start out… And ClickFunnels integrates fully with Infusionsoft, OAP, Stripe, JVZoo and all the other important CRMS and payment processors that you are probably already working with…
Basically, with this platform, you can crank out a sick looking, super well coded. and highly tested  sales funnel in a couple of minutes
My Favorite Feature…
It's hard to pick just one, my favorite feature of this software is the sheer number and quality of templates you can use….
This works out really well for newcomers who don't have the time to spend on designing webpages, or the capital to invest in hiring a team of professional programmers, designers or developers to set up their funnel.
More experienced internet marketers like myself will also benefit from this because as I mentioned, the last thing most of us want to worry about or get bogged down in are the technical aspects of sales funnel creation. In sum, I just liked that this platform makes setting up your funnel so easy.  It frees you up to worry about more important things… like actually scaling your business!
Any Downside?
Some people may get overwhelmed by the number of templates.  But for most, the templates are actually a huge benefit.  Many people spend days, weeks or even months trying to set up a funnel, so given the fact that this software allows you to set up and publish a funnel in a matter of minutes, there's really no downside that I can think of.
Is It Worth It?
I've been involved in online marketing for several years now and when I was getting started I had never even heard of a sales funnel, and had no idea why I needed one… So as you can imagine my first couple of funnels were pretty much disasters that I just cobbled together as i went along using old-school static HTML pages that looked awful and were a nightmare to set up and maintain…
And to this day one of the things I hate the most is having to deal with the technical aspects of running my business, so I try to outsource as much of the tech stuff as I can, because who has time for all of that?!  There's already enough to worry about when trying to set up a sales funnel that will help scale my business.
Of course over the years I've tried a variety of different tools, softwares, memberships etc… to use set up my funnels. For instance this site is built with OptimizePress, and I have a LeadPages subscription that I'm pretty happy with too.
That said – ClickFunnels is the new reigning CHAMP.
The ease of use, the simplicity of design, and all the testing that went into designing this thing make it an absolute no-brainer for anyone who is serious about having the best sales funnel(s) possible in place for their business.
The bottom line is that if you're looking to reduce the time and expense associated with setting up a funnel, you should definitely give ClickFunnels a try. Click Here For Instant Access To ClickFunnels!